Empowering Your Ministry with Knowledge and Faithful Stewardship
Unlock the Power of Knowlege to Make Decisions
At ifbmt | MissionBase, we understand the unique challenges faced by like-faith missionaries and ministries. Your dedication to serving others and spreading the gospel message is commendable, and we are here to support your noble mission.
Our Services
We specialize in providing cutting-edge Contact Relationship Management (CRM) and Donor Management solutions tailored specifically for like-faith missionaries and ministries. Our powerful and intuitive platform empowers you to stay connected with your supporters, manage donations efficiently, and make data-driven decisions with confidence.
Faithful Stewardship: Guiding Your Mission
Drawing inspiration from the wisdom of Proverbs 13:22, we believe in stewarding your resources with the utmost care. Our CRM system not only helps you maintain strong relationships with your donors but also assists in wise financial management, ensuring that your mission receives the support it deserves.
Wisdom and Knowledge: Illuminating Your Path
Just as Proverbs 15:28 suggests, wisdom is both from knowledge. Our CRM solution equips you with the tools to gather, analyze, and interpret data, providing you with valuable insights into your ministry's impact. With this knowledge, you can navigate your path with clarity and discernment, making informed decisions that propel your mission forward. Of course, we are not trying to take the place of the Word of God and the leading of the Holy Spirit, we simply want to help bring to light the data that can be useful to make informed decisions under the leadership of the Spirit of God.
Empowering Your Decision-Making: John 16:1-13
In the spirit of John 16:1-13, our mission is to be your faithful guide in the digital landscape. We understand that embracing technology can be overwhelming, but fear not, for we are here to provide steadfast support and ensure that you harness the full potential of our CRM system to serve your ministry better.

Just as Psalm 78 encourages passing down knowledge from one generation to another, we are committed to equipping you with the tools to carry your mission forward with lasting impact. Our CRM system simplifies data-sharing and communication, making it easier for you to collaborate with your team and successors seamlessly.
Experience the Difference
At ifbmt | MissionBase, we are more than just a service provider; we are your dedicated partners in spreading faith and compassion. Let us walk alongside you in your journey to make a positive and lasting impact on the world for the cause of Christ.

Take the first steps towards empowering your ministry with knowledge and faithful stewardship. Contact us today to schedule a demo and see how we can tailor our services to meet your unique needs.
Together, let's make a difference that lasts for generations.
Do not go where the path may lead, go instead where there is no path and leave a trail.

– Ralph Waldo Emerson
Why Choose Us?​
Benefits offered by ifbmt | MissionBase
Access to 13,000+ churches
Contact and Location Information
See upcoming meetings on a map
Store email addresses for contacts
Locate churches with prophet chambers
Initiate calls to your mobile device
Add notes for follow-ups
Track support level received
Keep notes private or share with other users
Add private personal contacts
Collaborate public contact updates
Share notes publicly to help others
Save public events for others to find
Use public and private tags to organize churches
Our Pricing: "Name-Your-Price"
We have been counseled to raise our prices, but we do not believe that is in everyone's best interest. Instead, we are giving you the power to adjust the price of our subscriptions before adding one to your cart. Simply change the price more or less as you desire, or just use the recommended pricing we provide.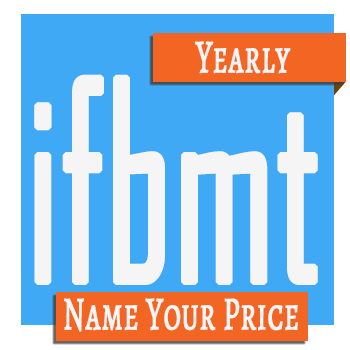 12 Months of Full Access No Contracts ~ $30 Savings every year. Automatic Renewal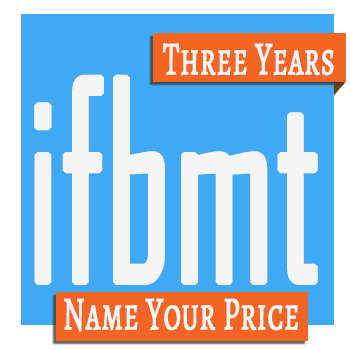 No Monthly payments Full Access for 3 years ~ 25% savings over the monthly plan NO Automatic Renewal
Register for a Free Trial with No Commitments
Please Note: Accounts are manually created and may take 24-48 hours for account creation.